Home
---> Click Here to Access our Client Portal <---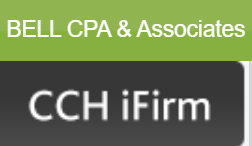 COVID-19 UPDATE
OUR OFFICE IS OPEN!
While our staff is working primarily from home, there is at least one staff in our office Monday through Friday (excluding statutory holidays) from 10am to 4pm.
We hope you, your families, and your employees are staying healthy and we want to provide you with the steps we are taking to ensure the health and well-being of our employees as well as maintaining business continuity.
As the world continues to monitor the situation with COVID-19, we wanted to update you with our response to this fast-changing world. BELL CPA is closely monitoring developments with respect to COVID-19, including information and guidance published by healthcare authorities around the globe. We are in a situation where we are ideally suited to work remotely from our homes and so we will be working remotely for the foreseeable future. We would like to encourage everyone to send in their material through our website, by email or by fax. If you do not have access to such services, please contact us directly to make alternative arrangements. There is always someone in our office and we have a secure lock box for after-hour drop offs.
GOVERNMENT ECONOMIC RESPONSE
Our government has implemented a number of responses to assist during this pandemic. Please click here for a summary of various programs available.
March 23/20 - Update & Information for Not-for-Profits (see attached PDF)
April 1/20 - Update & Informaiton for Businesses & Individuals (see attached PDF)
April 8/20 - Update & Information for all (see attached PDF)
CEWS CALCULATORS:
CEWS Eligibility Calculator and COVID Relief Provisions (see attached Excel Document)
CRA's Calculation of CEWS Payments (see attached Excel Document)
CRA's Calculation for Period 5-6 (see attached Excel Document)
HOW TO SEND INFORMATION TO US
Please send your information into us by fax or pdf.
PDF
PDF files can be uploaded securely to our website. Please scroll to the bottom of our homepage to easily & securely upload files to send to us.
If you have an iPhone we recommend the "Scannable" app by Evernote, as it enables you to scan several pages as one document to send in pdf.
If you have an Android phone we have heard great reviews about Adobe Scan.
FAX
Our fax number is 905-453-1530
TO RECEIVE YOUR TAX RETURN &/or FINANCIAL STATEMENTS
Digital delivery (Preferred, immediate method) – your tax return is in pdf format attached to an email and password protected. We only need your email address to send it to you. You can then print off the pages that are relevant to you.
If digital delivery is not an option for you, please contact us directly.
All of our staff have access remotely to email and voicemail and are able to respond to those – so please leave a message.
Stay Healthy!
---
We give you, our small business and not-for-profit clients,
peace of mind that allows you to focus on what you do best.
We provide close, personal service
with the support of an experienced team,
helping you to plan for today and your future.
We take care of the numbers,
so you don't have to.
Who are we?
Bell CPA & Associates Business Advisory Group is a Chartered Professional Accountant firm located in Brampton, Ontario. We have been providing professional tax planning accounting services since we were established more than 15 years ago.
Bell CPA & Associates Business Advisory Group is an independent accounting and consulting firm specializing in financial management services for small businesses and charities. We provide our clients with a full range of professional services from personal and corporate taxation advice to audits to financial planning. Whatever your needs are, we offer the accounting services you require in Brampton, around the GTA, and not-for-profits up to Barrie & Orillia. Even if you are outside of that area, we are pleased to offer you services made possible through digitial applications.
What sets Bell CPA & Associates Business Advisory Group apart from the rest of the tax planning accounting firms is the focus on providing general management advice alongside the traditional business accounting services offered by accounting firms which include accounting, tax trusts and accounting software assistance. We are certified advisors for all the major accounting software programs for small business and are here to service all of your tax planning needs with one of our tax planning accountants in Brampton.
We also have staff who are dedicated to work solely on not-for-profits, unlike other accounting firms who do a few on the side. This means that we can offer expertise that is exactly what your charity or not-for-profit deserves.
What are we about?
Our tax and business accounting firm in Brampton is in business to provide excellent service to clients (both corporate and individual) and to be their most trusted business advisors. Our staff members at our tax planning accounting firm are continually growing in their professional skills and are encouraged to enjoy the business relationships in which we are engaged. For not-for-profits and charities, our clients stretch from Burlington to Scarborough and as far north as Barrie & Orillia, showing that our dedicated staff and expertise in charity accounting is something well sought-after. You can be sure that you will receive the friendly personalized attention that you deserve!
Want to learn more?
Bell CPA & Associates Business Advisory Group has newsletters to help keep you informed of issues that affect your organization. Our accounting firm in Brampton only sends out newsletters when there is new information that is important to you, so your email inbox will not be overloaded with newsletters you do not want or need. We have newsletters specific to corporations, not-for-profit organizations and personal tax. If you would like to sign up for one of our newsletters, sign up here.
Have files to send us?
If you have files that you would like to send to us using ShareFile, you are able to send us multiple files securely & easily to our tax planning, business or not-for-profit & charity accountants in Brampton. If you have received an email from one of our staff members, you will notice that there is a link below the signature to "click here", bringing you to a website where you can easily send files to that particular staff member so that we can assist you with all of your tax planning, business or not-for-profit & charity needs.
If you do not have a copy of an email from one of us and would like to send us a file, please enter your information into the form below and upload your files.
UPLOAD FILES TO US HERE:
NOTE: If you do not have the latest flash player you will either need to update your flash player or see the alternative non-flash upload option below to send files
We use ShareFile, a US-based Citrix company, to transfer files. ShareFile maintains very high standards to ensure your data's security. By uploading your files to us using this tool, you are consenting to the use of ShareFile.
Flash Upload Tool
NOTE: For personal tax returns, put "none" under Company.
Non-flash Upload Tool (use if you do not have the latest flash tools installed)
NOTE: For personal tax returns, put "none" under Company.